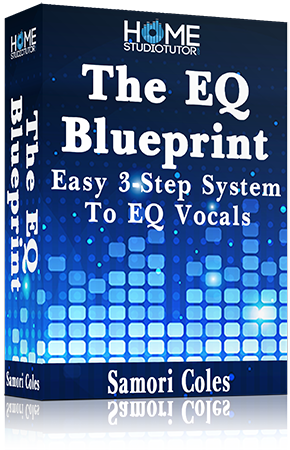 FREE Mini-Course Reveals…
How To EQ Vocals In 3 Easy Steps
For a limited time, this value-packed FREE training will teach you:
The basics of frequency

How to get clearer, more polished vocals using the equalizer that you already have

Mastery of this EQ blueprint in Logic Pro X, FL Studio and Pro Tools
*THIS IS 100% FREE TRAINING, NO CREDIT CARD REQUIRED.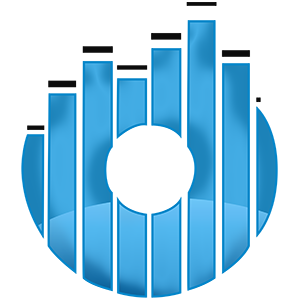 For nearly 2 decades, Samori Coles has been coaching and mentoring audio engineers, music producers and music entrepreneurs at Lil' Drummaboy Recordings, his Philadelphia-based recording and production studio.
When he first got started as an independent music creator, Samori felt overwhelmed by the lack of concise information and mentorship needed to progress in an efficient and effective way. It was difficult to fully understand all of the technical information, software, technologies and fundamental knowledge that were a part of the craft.
After struggling for several years he came upon a huge discovery that changed everything for him. The many hours and moments of frustration finally led to a breakthrough. Samori discovered systems that made music creation and audio engineering easier to understand and practice, which almost immediately led to better sounding projects.
He founded Home Studio Tutor as a platform to share the wealth of information, training, expertise and experience that he has been blessed to accumulate over the past 20+ years. It's a way for him to offer these systems and blueprints to those that are looking to improve and develop careers in audio engineering, music production and the music business. Your growth and development is Samori's mission. The possibilities are endless…
From an early age I always wanted a career working in a field that was creative. I enrolled in Samori's audio engineering program and have been able to apply what I learned to other fields. I became an Audio Visual professional working at higher education institutions which later led me to my current position in Learning & Development for a fortune 50 company. I can't say enough about how working with Samori has helped propel my career to another level.
After training with Samori, I gained a better understanding of copyrights, music publishing and song placements. I was able to set up both my writers publishing and my publishing company. I also had the opportunity to be mentored and coached by Samori in Philadelphia at his phenomenal recording and production studio.
Samori has been my audio engineering coach, as I started my voice-over business. He took me through the whole process of setting up a home studio and recording in it. And he made it fun and accessible — something it definitely had not been without him. Samori thinks about sound, first, and then, what kind of equipment will best create it. He helped me put together a "booth" that is perfect for my voice (and has won praise from other engineers) — and helped me choose recording equipment that can serve me now and grow with me in the future.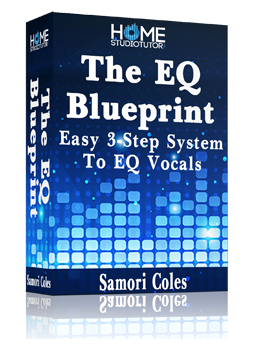 Get your FREE Mini-Course "The EQ Blueprint: Easy 3-Step System To EQ Vocals" by Samori Coles.
Simply fill out the form below, and click the button to gain instant access to this value-packed training!
*THIS IS 100% FREE TRAINING, NO CREDIT CARD REQUIRED.